This Week at HOPE!
PASTOR GLEN'S BLOG
December 12, 2018
Christmas can be one of the most challenging times of the year. For many, it is the loneliest time of year. This Sunday, we will be lighting the candle of joy on the Advent wreath. The question I wondered: "Is it possible to "rejoice" or "jump for joy" when you are experiencing various trials?"
Luke gives us the answer in Luke 1:47, recording that Jesus's mother, Mary, upon discovering she was to be the mother of her Messiah exclaimed "My soul magnifies the Lord, and my spirit rejoices in God my Savior," indicating that the origin of the jubilation is the supernatural work of the Spirit. We see this in Galatians 5:22 where the Apostle Paul speaks of the fruit of the Spirit. Luke goes on in Luke 10:21 to record that Jesus Himself "rejoiced" in the Holy Spirit," which underscores the Source of this supernatural joy.
If we are to experience this fruit of joy, even in the midst of our trials, we must acknowledge our need for the supernatural work of God's Spirit and place our trust in the Lord and Savior, Jesus Christ!!
MISSIONS:
Kate Collins Middle School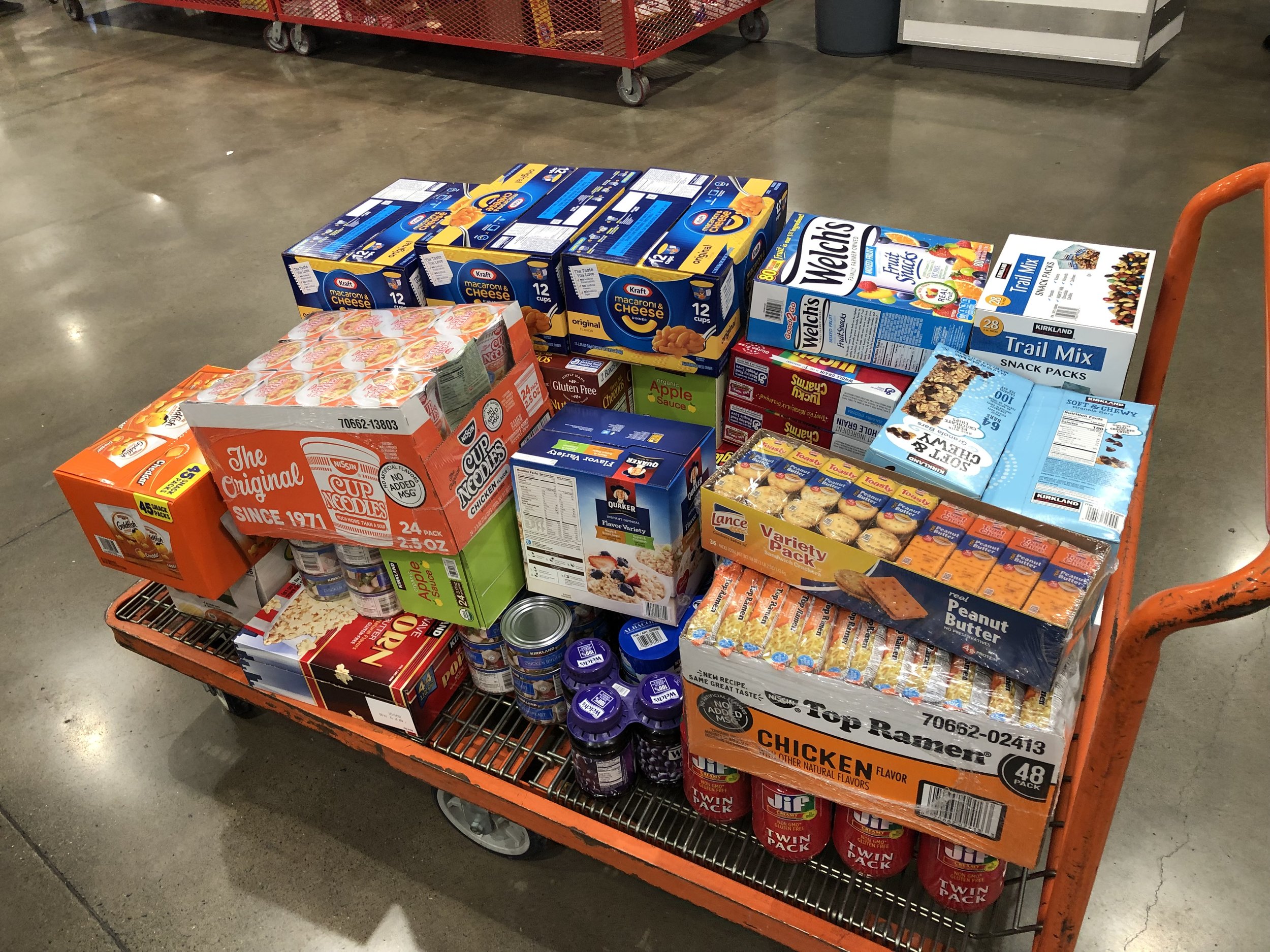 Thank you so much for all of the contributions that have been made to supply food for 5 families in need at Kate Collins Middle School over their winter break. Over $500 was donated to provide food for these families!
WEEKLY ANOUNCEMENTS
THIS SUNDAY- This Sunday, we will have a special worship service: Christmas Lessons & Carols. Pastor Glen's message will be a Christmas message. Nursery care and elementary classes are provided during the worship service each Sunday.
Venue Team Update - There will be information and surveys about the latest venue team update, available this Sunday at church. Please look over this information and take the survey as soon as possible. Information will also be emailed for those of you who are not able to make it this Sunday.
Adult Sunday School class - Join us, in our study of the letters to the Corinthians, in the Chapel on the Sunday School floor immediately following worship! This week we are studying 1 Corinthians, chapter 7 on the principles of marriage. Come join the discussion.
Christmas Poinsettias - If you would like to place a poinsettia in our worship center this year, you may purchase one for $10 by sending an email to hopecommunitychurchepc@gmail.com or by filling out the form in the church bulletin this Sunday. Orders must be submitted by Dec 16. When you submit your order, please indicate if you are doing so in memory of or in honor of someone. You will be able to pick up the poinsettia after our worship service on December 3oth.