This Week at HOPE!
PASTOR GLEN'S BLOG
December 18, 2018
Do you remember the popular song from back in the 70s, "Tie a Yellow Ribbon?" It tells of a man who has been sent to prison. He has served his time and is now coming home on the bus. But he admits that she who once loved him has every right to reject him. He's to blame. So, he has written to tell her that if she forgives him, she should "tie a yellow ribbon 'round the old oak tree." If there's no yellow ribbon, he'll just go riding by on the bus.
As the miles roll by, all the man thinks about is that oak tree. When he gets home, will there be a yellow ribbon on it?
The song ends in triumph with the entire busload of people cheering as the man sees not one but a hundred yellow ribbons on that old oak tree! His lover not only forgives him, but she exuberantly welcomes him home.
God always welcomes us home by His grace; may we choose to welcome Jesus not only at Christmas but throughout the year. Did you ever think about how much the Lord desires our fellowship and worship?
In Psalm 24:7-8 we read, "Lift up your heads, O gates! And be lifted up, O ancient doors, that the King of glory may come in. Who is this King of glory? The LORD, strong and mighty, the LORD, mighty in battle!" God desires that the gates (our heart) of our temple (body) be swept away before his incredible glory, so that we lift up our heads during this holy season and welcome the King of glory to enter in!!
MISSIONS:
Kate Collins Middle School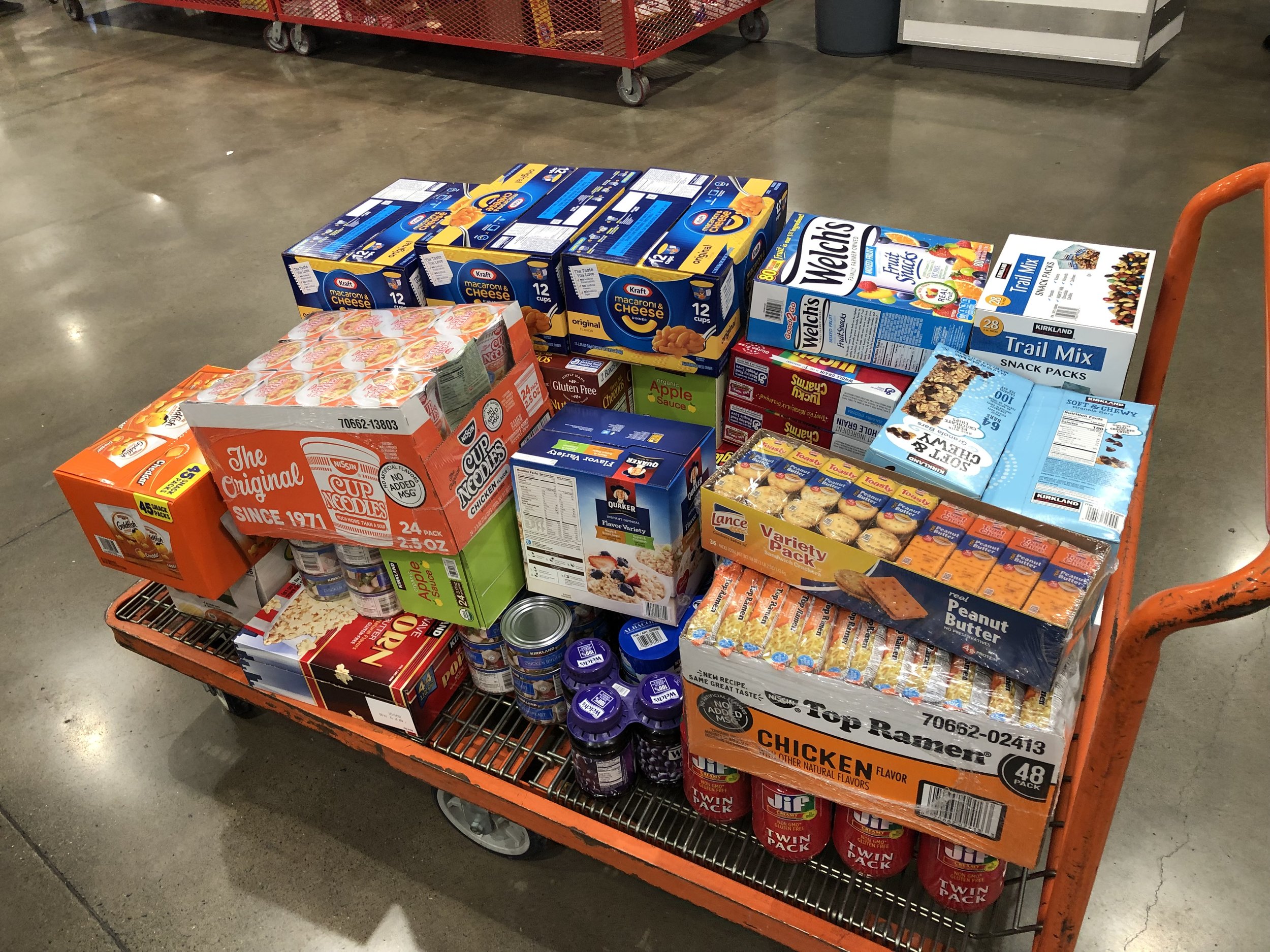 Thank you so much for all of the contributions that have been made to supply food for 5 families in need at Kate Collins Middle School over their winter break. Over $500 was donated to provide food for these families!
WEEKLY ANOUNCEMENTS
THIS SUNDAY- This Sunday, Pastor Glen's message will be, "Beyond Our Understanding," based on Luke 1:39-45. Please read the text prior to the service. Nursery care and elementary classes are provided during the worship service each Sunday.
Venue Team Update - There will be information and surveys about the latest venue team update, available this Sunday at church. Please look over this information and take the survey as soon as possible.
Adult Sunday School class - Join us, in our study of the letters to the Corinthians, in the Chapel on the Sunday School floor immediately following worship! This week we are studying 1 Corinthians, chapter 7 on the principles of marriage. Come join the discussion.
Salt Shakers – Supper club groups will be changed at the end of January. If you didn't join a group last time but would like to participate this time or if you were in a group and are no longer able to participate, please call Cindy Roberts at: (540) 649-4448.
Christmas Eve - Our Candlelight Service will be at 5:00 p.m. in the fellowship hall at the Church of the Brethren. Please join us and invite friends and family!