This Week at HOPE!
PASTOR GLEN'S BLOG
March 29, 2018
What a joy it has been so far to be reflecting on the significance of Holy Week with four other churches in our community. If you have not availed yourself of an opportunity yet, I encourage you to come out to join with other believers as we make the journey to the cross . . . and ultimately to the empty tomb! Throughout Holy Week we reflect on the bedrock reality of the gospel!
We read in 1 Peter 3:18, "For Christ also suffered once for sins, the righteous for the unrighteous, that he might bring us to God, being put to death in the flesh but made alive in the spirit." In this powerful text, Peter emphasizes a clear and concise explanation of the gospel. Christ died for our sins; Christ died once for all; Christ died in place of sinners (the righteous for the unrighteous); and Christ died to bring us to God.
As we continue in Holy Week, making our way to the cross – and ultimately to the joy of the empty tomb – this message needs to be heard by all of us. In fact, as Milton Vincent makes clear in his wonderful little book, The Gospel Primer, Learning to See the Glories of God's Love, we need to daily be preaching this gospel to ourselves. The gospel is what sets Christianity in clear distinction from any other world religion. We have something significant to say to everyone. The gospel is the profound content of our faith.
Many ethnic groups decorate eggs for special events, especially Easter. In some cases, decoration is so much work that to preserve it the egg is first emptied of its contents through small holes in both ends. When you see the eggshell, it looks perfectly normal. But, although it may look beautiful, it is not a real egg. For what would happen if you tried to make a cake, or cookies or an omelet with one of those beautiful "eggs?" Of course, it wouldn't turn out right because the egg was empty of content. Like an egg, the real value of the gospel is its content.
In Peter's description of the gospel in 1 Peter 3:18, we have the need (our sins); we have the payment (Christ died for our sins); we have the all-sufficiency of that payment (once for all); and we have the wonderful outcome (our access to God).
Throughout Holy Week may we praise God for what He has done for us in Christ and may we share that good news with everyone we come in contact, including ourselves!!
MISSIONS:
Weekday Religious Education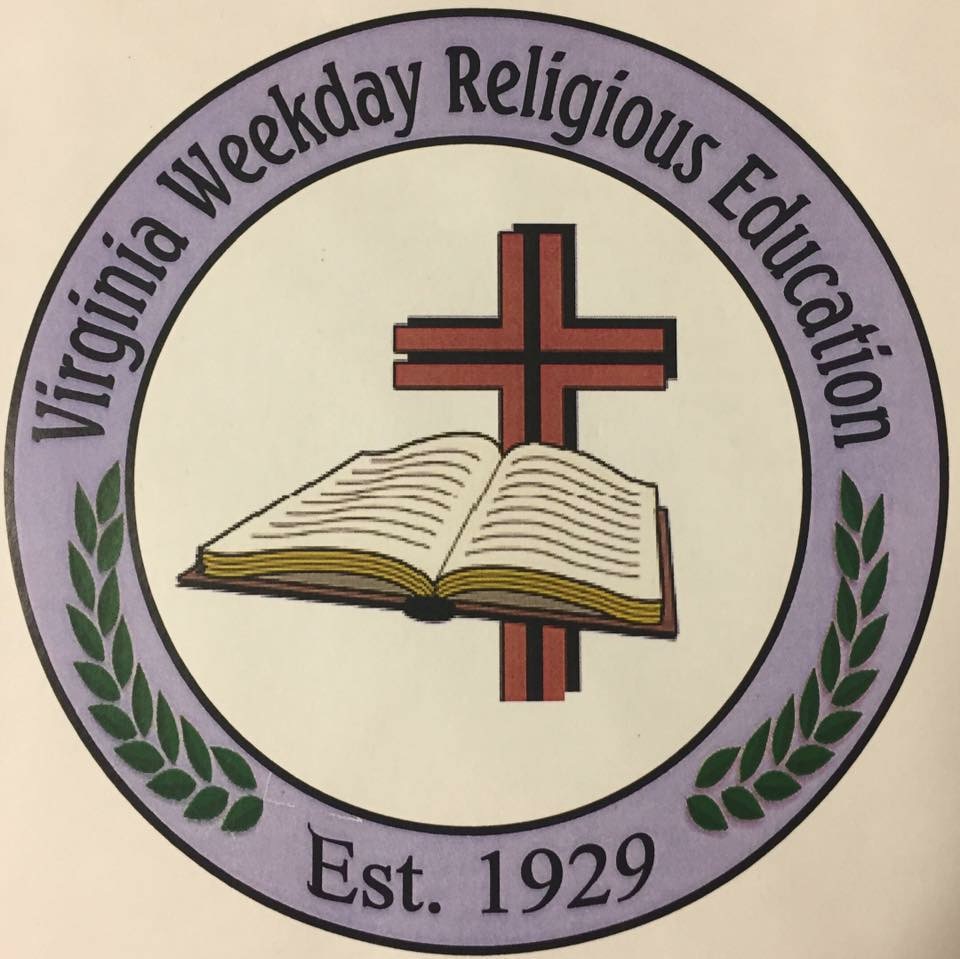 East Augusta Weekday Religious Education presents: ONE FAMILY in concert Sunday, April 15 at 6:00pm at Tinkling Spring Presbyterian Church (39 Tinkling Spring Dr., Fishersville, VA). A free will offering will be taken at this to benefit the East Augusta Council of Weekday Religious Education.
WEEKLY ANOUNCEMENTS
THIS SUNDAY- He is Risen! We look forward to celebrating the resurrection with you all this Sunday! Pastor Glen's sermon this Sunday is: "The Jesus Life," based on Philippians 2:1-11. Please read the text before worship at 9:30am. We will also have the sacrament of the Lord's Supper. You are encouraged to read 1 Corinthians 11:17-34 in preparation. There will be no Sunday School classes this week.
We also encourage you to attend the remaining Holy Week services, this week...
Thursday, March 29th (7:00 p.m. Prayer Service; and 7:30 p.m. Worship Service) – Union Baptist Church, host; Rev. Warne Dawkins, preaching
Friday, March 30th (7:00 p.m. Prayer Service; and 7:30 p.m. Worship Service) – Living Word Worship Center, host at Shiloh (as their building is not ready); Rev. Eric Strother, preaching
Sunday, April 1st (6:00 a.m. – Sunrise Service, followed by breakfast) – Pleasant View United Methodist Church, host; Rev. Glen Holman, preaching
Congregational Announcement - Beginning on April 8th we will take a break from our study of Hosea to explore the ways in which the Spirit of God leads us. We will be spending time in concerted prayer as a congregation leading up to Pentecost, and Pastor Glen will be preaching on this topic. We will be focusing specifically about our next steps as a congregation and the potential purchase of property to build a ministry site. Please keep these matters in prayer, even as we look forward to coming coram Deo, before the face of God!!
New Adult Sunday School Class - The adult Sunday school class will begin a study of the gospel of Mark on April 15th. Mark accompanied Peter and was believed to be his writer, so this gospel was very accurate in reporting Peter's account as an apostle of Christ's. It is beautiful story of the life of Jesus and we will have Timothy Keller's book, Jesus the King (formally entitled King's Cross) available to assist in our study of Mark. Come join us in the chapel beginning April 15th, at 10:45am, immediately following worship.
Children's Ministry Change - We now have an elementary class during the Sunday morning sermon in addition to our current nursery. This provides for meaningful discipleship and special lessons for our elementary children during this time. If you are willing to teach this class once a month, please contact Kelly King at hopecommunityepc@gmail.com.
PRAYER CONCERNS & PRAISE REPORTS
"Continue steadfastly in prayer, being watchful in it with thanksgiving." - Colossians 4:2
Health:
Bill Flournoy - Please keep Bill in your prayers concerning various health issues.
Kathy Doyle - Please pray for healing after skin surgery yesterday.
Rose Parler – Rose's surgery went very well. She is healing and will be released from the hospital today. Please also pray for her right shoulder, which is also giving her trouble.
Wink Brown- Wink's surgery went very well and she is recovering at UVA Medical Center. Please keep Wink and her family in your prayers for ongoing healing!
Helen Wilson - Please keep Helen in your prayers as she is scheduled for a heart ablation procedure at UVA on March 29. Please pray that all will go as planned so there won't be a long recovery period.
George Wilson – George is now recovering at Moore Rehabilitation Center at the Woodland in Farmville, Va. Please keep him in your prayers. Cards and Notes are appreciated: 2003 Cobb Street, Farmville, VA 23901
Paul Childers– Please keep Paul in your prayers. His hemoglobin numbers are moving in a positive direction and he is scheduled to have blood drawn again April 2. Hopefully his hip surgery will be able to be scheduled at that point!
Family:
Don Acker (brother of Debby Ray) – Please keep Don in prayer for his rising temperature and falling blood count. The worsening virus has been very troubling for him and his family.
Beverly Sayre (Cindy Roberts' mother) - Please keep Beverly in your prayers as she is dealing with some health concerns and awaiting a cardiologist appointment in April.
Jeff Goldberg Family (Tiffany Sever's uncle) - Please keep Jeff's wife Teri and children, Megan and Aaron in your prayers after Jeff's passing recently.
Pammie (Melissa Bare's sister) - Pammie is recovering well from her surgery but please continue to pray for several health issues concerning her liver. She is still in quite a bit of pain and unable to work.
Jay & Dede Hamilton – Praises for the successful procedure done for Jay Hamilton for his cochlear implant. Please continue to pray for Jay.
Missions:
PEOPLE WHO ARE UNCHURCHED in our community; there are people all around us who need the Lord! Pray that we will truly be salt and light in Waynesboro and beyond!
HOPE COMMUNITY CHURCH – Please pray for God's guidance as we discern the possible next location for our church family.
Ruth Graham – Please continue to pray for persecuted Christians around the world. Pray also for Ruth in working to raise awareness in the Valley of our persecuted sisters and brothers.
The Rev. Dr. Andrew Brunson – Christians in Turkey request continued prayer for pastor Andrew Brunson following an official indictment demanding life imprisonment. On March 13th, Andrew was charged with being a member of the terrorist group blamed for a coup attempt against the Turkish government. Questioning has been very distressing for Andrew, who denies all allegations. Andrew's case will proceed to trial if the court accepts the indictment. Please pray that:
a. the Lord will strengthen Andrew, and that he and his family will know God's peace and presence
b. the Turkish court will uphold justice and throw out the wholly unfounded allegations of Andrew's involvement in a terrorist group
c. the Lord will give Andrew's Turkish lawyer wisdom to effectively counter the accusations
d. Andrew will be released soon and that those responsible for his imprisonment will repent of their actions
Other Prayer Requests & Praises:
Barbara (Elaine Caldwell's sister) - Prayers for healing and God's peace as she has been hospitalized.
Howard Lawson family (friend and co-worker of Lena Wright) - Prayers for Howard's family as he passed away recently.
Dan Conyers (friend of Blake & Marty Porter) – Please continue to keep Dan in your prayers. He has just been moved to Avante which is a blessing for his wife Vicky and the Porters who visit regularly. The new care planned for him by specially trained staff is very encouraging. He still has a long road ahead, but there is much to hope for in his recovery.
Corrie Green (friend of Kelly King) – Please keep praying for Corrie who has 2 rounds of chemo remaining, to treat breast cancer. Pray also for continued strength and encouragement for her 8 year old daughter, Marlo and husband, Chris.
Glenna Cash – Please keep Glenna in your prayers.
Parker Staples (son of Cindy Roberts' friend) – Pray for Parker, a 7-year-old diagnosed with a rare form of cancer, and his parents, as Parker receives medical care at UVA. Additional prayers for fundraising efforts going on to support the family.
John (Friend of Bill Flournoy) – Pray for John who had his leg amputated recently. Pray for strength in the midst of this huge transition.
If you would like to add someone to the prayer list or would like to update a prayer concern, please contact Beth Laughlin at 943-0971 or Wink Brown at 540-241-5531.